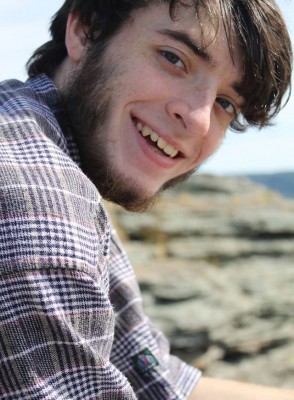 Nicholas A. Smith was a young Christian man who loved his family, his friends, and, above all, God. His commitment to the Lord took him to Harding University, a Christian university associated with the churches of Christ, in the autumn of 2011 to begin his studies in Youth and Family Ministry. While at Harding, Nicholas was involved in a number of clubs and activities, but, with his love for the work of the Lord as his driving force, he kept his focus on the completion of his degree. He was so determined to hone his skills in his ministry to young people that he intended to pursue a Master's Degree in Psychology after his May 2015 graduation from Harding.
Tragically, on March 7, 2015, Nicholas' life ended as the result of injuries from an automobile accident. Characteristic of his servant attitude and his concern for souls, Nicholas was on his way to engage in mission work with the church of Christ in Utica, New York when the accident occurred. While Nicholas went to the arms of the Lord he loved, he left behind his parents, Richard and Amy Smith, his sister, Alexis Smith, his girlfriend, Abby Owens, and countless friends whose lives he touched during his brief time on earth.
Like faithful Abel, though he is gone, Nicholas still speaks through the Nicholas A. Smith Foundation. Created by Nicholas' parents, the Nicholas A. Smith Foundation exists for the purpose of continuing the mission that was dear to Nicholas' heart, namely, the spreading of the Gospel of Jesus Christ.
We invite you to take some time to learn about Nicholas by reading the Tribute page and viewing the Photo Gallery. When you have finished, learn more about Our Mission and how you can have fellowship with us in carrying out the vital work to which Nicholas was so committed. If you are in need of funds for any of the areas we support and if you meet the qualifications, you are welcome to Contact Us for more information.
Thank you for taking the time to learn about the Nicholas A. Smith Foundation.