Home
by Jeremy Pate, Buford church of Christ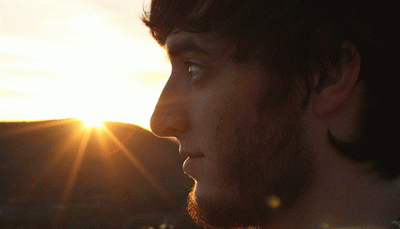 I will not get to go home today.
It is 5:29 PM on Wednesday afternoon, and I am still working at the office; I'm trying to wrap up a few things for tonight's bible class, and I'm trying to finish a few things that I would typically do on a Thursday (this article, for example.) I am doing these things today because tomorrow is going to be a very busy, emotional, and challenging day for our Buford church family.
Tomorrow at 5:00 PM, we will gather here at the church building to honor and remember our dear brother, Nicholas Smith. Nicholas was tragically killed this past Saturday morning in an automobile accident on his way to New York. Nicholas – along with his girlfriend, Abby, and several other friends from Harding University – was on his way to do mission work during his spring break. It was not his first mission trip, and it probably wouldn't have been his last. After hearing the horrible news about Nicholas' accident, his family left in the middle of the night to drive to Louisville KY, and spent 3 very difficult days attending to Nicholas' affairs.
Todd Newman, Katelyn Newman, and myself were able to spend some time with the Smiths during those 3 days, and I would like to share a few things with you that I have taken from that experience.
Nicholas' death is absolutely heartbreaking. The pain and suffering that it has brought to the Smith family, to Nicholas' friends, and to our church family here at Buford cannot be overstated. He was so young, so vibrant, so full of life; he had such amazing potential as a husband, a father, a minister, a friend, and a Christian man. He had barely scratched the surface of what God could/would have done through him. On a basic human level, Nicholas' death is truly tragic, and the grief that it will produce will be difficult for everyone who loves him.
But Nicholas' life? Well, there are lots of other words for that.
Amazing.
Inspiring.
Incredible.
Heartwarming.
Encouraging.
Impactful.
Joy-filled.
Fun.
Faithful.
At the family's request, I have gone through nearly 1,000 pictures of Nicholas in the past 24 hours – consolidating and copying them for friends and family – and I can tell you that this young man lived an amazing life. He loved his mother and father, and didn't mind showing it. He loved his sister Alexis deeply (perhaps more than I've ever seen a brother and sister love each other), and she will have more good memories from the past 15 years that they have shared together than most people will have in a lifetime. He loved his girlfriend, Abby, and would have been an incredible husband to her. He loved his friends and church family here at Buford, and they clearly shared special times together. He loved his friends, fellow students, and those in his club at Harding. He loved photography. He loved nature. He loved kids (and would have been an outstanding father). He loved camp. He loved New York. He loved the Church. But most importantly, and most obviously…
He loved the Lord.
Nicholas poured out his life in service to God. He served others. He traveled all over the country, and the world, teaching others about Jesus and showing them His example. He loved deeply, smiled widely, hugged often, and wasn't ashamed of his faith.
I didn't know Nicholas as well as I would've liked to. We spent some time together talking about youth ministry, and we spent an hour or so picking out supplies at Hobby Lobby so that he could paint a picture for Abby (we tried our best to look "masculine" as we did this:). I spoke to him every time I saw him, and I think we would've become closer as time went on.
But as I sit here, typing this article (it's 6:07 PM now), thinking of all the ways that I appreciate him, I'm also very jealous of Nicholas in one respect:
I'm not at home. And Nicholas is.
You see, as much as I love my family, my friends, and my church family (and I love them all deeply,) I love the Lord more. I think that Nicholas and I had that in common (as many of you probably do as well). I think that all faithful Christians have something in common, at our core:
We want to go home.
And Nicholas' life – if only through the hundreds of pictures I've seen today – has inspired me to think more about that home. He has inspired me to live in such a way that people will look back at my life and see a good man, a good husband, a good father, a good minister, and a good friend. But more than all of that, I hope that they see a man who loves the Lord the way that Nicholas did.
I know that Nicholas would want me to end this article with this sentiment:
"More importantly, remember that you are loved by the Creator of the universe, and that He desperately wants a relationship with you. May you find Him working in your life daily" – Nicholas Smith
Are you ready to go home?
Nicholas was.
Original article at: http://www.bufordcocyouth.com/blog/212-home.html
Nicholas A. Smith Memorial Service